Preparing to go into production is the most crucial stage of the entire process because any problems that are not addressed at this stage will most certainly cause unnecessary (and costly) delays.

All fabrics and trims must be tested for durability or reaction BEFORE going into production.

Production Pattern Release

A patterns is released for production once the first pattern has been perfected for fit and optimized for the lowest fabric consumption and number of sewing operations.

Pattern Grading

The process of making your pattern into different sizes is carried out after your base size pattern has been released for production.

We can propose a set of grading increments from our stock libraries (as a starting point) we can grade according to increments or measurements provided by the client

Marker Layout

When a pattern that has been released to go into production and all pieces (of every size) have been laid out into the fabric to get fabric usage.

We can propose pattern changes to improve efficiency as there are many factors (besides fabric width) that will contribute:






One way Nap

Engineered one way (Stripe)

Engineered two way (Plaid)

Border Print

Tubular Fabric

A mini-marker will be e-mailed to the client for approval to confirm that the fabric usage is satisfactory

Marker Print Copy

Marker copies can be printed to 66" Bond Paper as required

For production Minimum Require, we can produce from 50 to your needs.
Powered by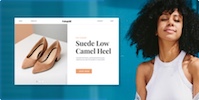 Create your own unique website with customizable templates.