---
---
Mid Autum Festival 2015
Heart to Heart
`My lifetime dream has always been to share my work with the community, with the launch of 9 Threads Production we promised ourselves that we would be a company that not only offers a great product, but would make a difference while doing so. In working with our many wonderful partners, Charity Foundation in Vietnam, Heart to Heart and CIO Vietnam, we learned of the amazing work being done by them to the children who need books, school, clothes, food and clean water.
In 2015, we are proud to promise that we will contribute 2% profit of our service contract (after tax) to Heart To Heart CIO Vietnam.
This is just the beginning for 9 Threads Production and we couldn't be more excited...
Powered by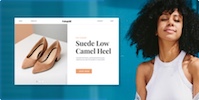 Create your own unique website with customizable templates.